Hazardous Substances Consultancy
Chemsafety can assist you with all your hazardous substance requirements.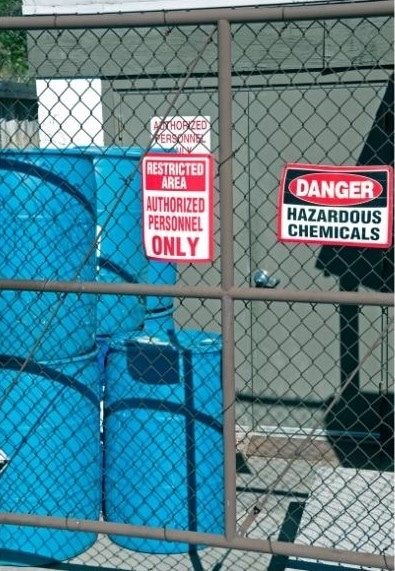 Hazardous Substances Consultancy
The hazardous substances regulations both HSW-Hazardous Substances, and the HSNO Act and associated EPA Notices include a range of compliance criteria beyond 'straight forward' location or handler certification. Chemsafety has the expertise to guide you through a potential minefield.
Our Hazardous Substance Services include:
Location Compliance Certification
Stationary Container Certification (limitations apply)
Certified Handler Training and Certification
Chemical Awareness Training
Bespoke training courses (e.g. laboratory management emergency management)
HSW-HS compliance requirements assessment / audits
Laboratory assessments / audits
Safety Data Sheet Preparation
Building Plan Reviews for Compliance and / or Resource Consent
Chemsafety has five Compliance Certifiers on staff.
Chemsafety can certify:
Location Compliance Certification classes 2 – 5, 6 and 8
Certified Handlers Class 6.1A and B (excluding use of agrichemicals and vertebrate toxic agents)
Some Stationary Container Systems
Our team are based in Christchurch and Wellington but travel nationally throughout New Zealand helping our clients with their hazardous substances.
" Excellent – you reminded us the work needed doing, easy to book in the site visit which was performed professionally and efficiently, and the report and certificate followed very quickly afterwards – 10/10!! "
Mark Jozko
Special Steels and Metals
" We are very happy with your service and how easy you make it to keep everything up to scratch. "
Ben Serong
Halswell Timber
" We used Chemsafety to complete our location compliance.  We've used them in the past and found that they've performed well.  They made us aware of the issues and used a collaborative approach to help us address these.  The documentation and interaction were both very helpful. "
Bill Verstappen
3Way Solutions
" The service (Asbestos Analysis) was excellent from the moment I made first contact.  I was impressed with the way my telephone enquiry was handled. "
Max Aspinall
Aspinall Property Investigations & Inspection Services