Stationary Container Certification
Chemsafety can assist you with all your hazardous substance requirements.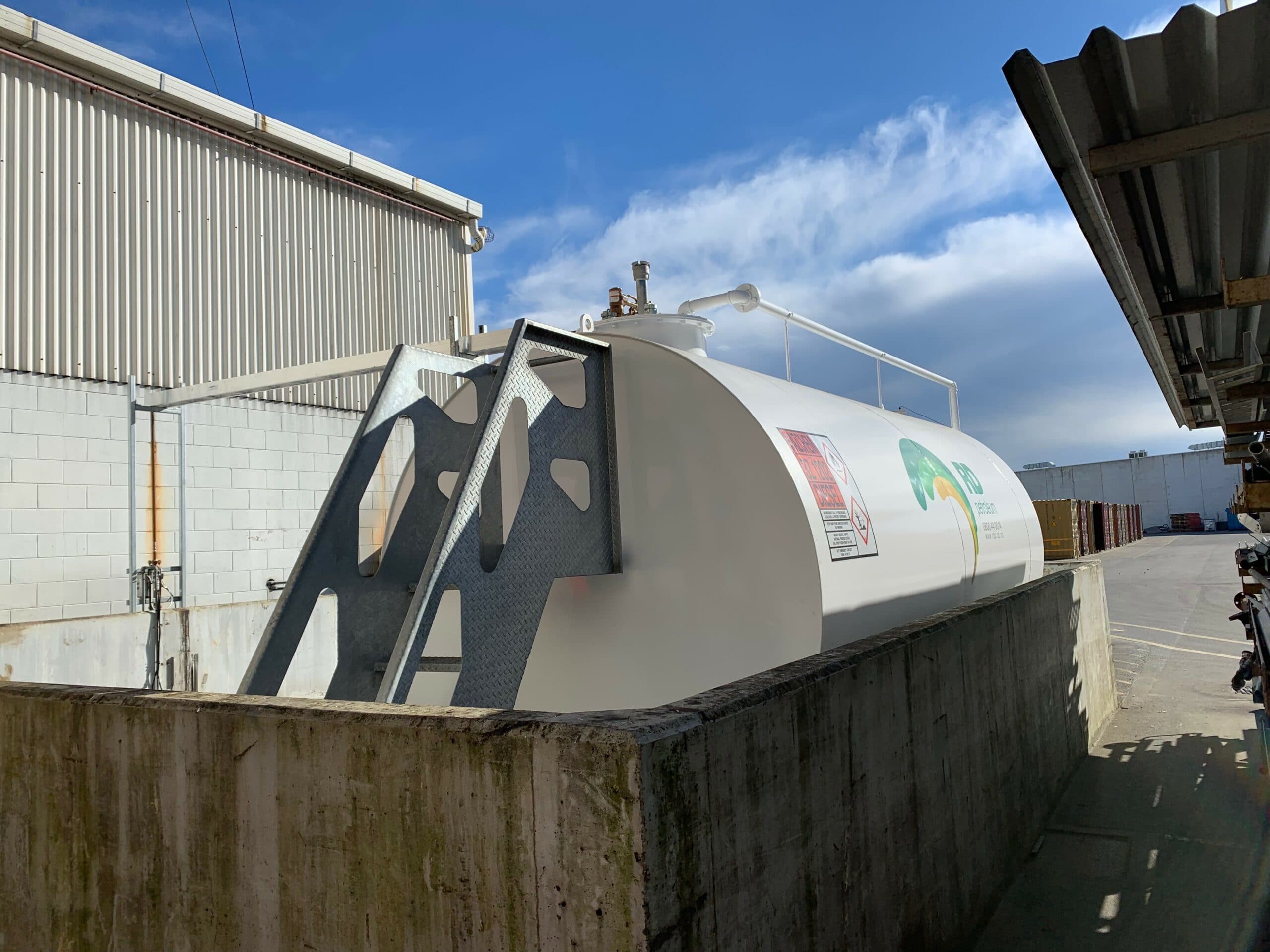 Stationary Container Certification
Stationary Container System Compliance Certificates (SCSCC) are a check by a Compliance Certifier that your stationary containers (tanks, process containers) comply with specific requirements of the Health and Safety at Work (Hazardous Substance) Regulations. Depending on the size, location, type of tank and the amount of hazardous substance held in the system, you may need SCSCC.
Chemsafety has one Stationary Container System Compliance Certifier on the team who can certify below ground flammable liquids tanks. Additionally, we work with another certifier to cover certification of diesel tanks, generators, and burner systems.
Our Compliance Certifier will visit the property and ensure that your stationary container system is compliant with the Health and Safety at Work (Hazardous Substances) Regulations. Items to be checked for compliance include documentation of design standards and installation, separation distances, pressure management, pipework, repairs and maintenance, inventory control, and secondary containment.
" Excellent – you reminded us the work needed doing, easy to book in the site visit which was performed professionally and efficiently, and the report and certificate followed very quickly afterwards – 10/10!! "
Mark Jozko
Special Steels and Metals
" We are very happy with your service and how easy you make it to keep everything up to scratch. "
Ben Serong
Halswell Timber
" We used Chemsafety to complete our location compliance.  We've used them in the past and found that they've performed well.  They made us aware of the issues and used a collaborative approach to help us address these.  The documentation and interaction were both very helpful. "
Bill Verstappen
3Way Solutions
" The service (Asbestos Analysis) was excellent from the moment I made first contact.  I was impressed with the way my telephone enquiry was handled. "
Max Aspinall
Aspinall Property Investigations & Inspection Services