Qualitative Exposure Assessments
We work with you to identify, quantity and mitigate health hazards in your workplace.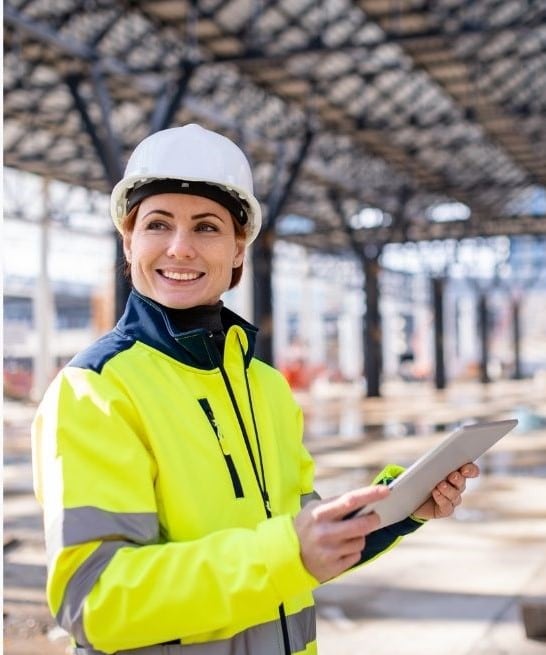 What is a qualitative assessment?
Qualitative exposure assessments involve assessing a health hazard without measuring the hazard. This can be useful for substances where there isn't a measurement technique available, for when a new hazard is to be introduced as part of a new process (i.e. a new chemical is being considered in production), or to determine if measurement such as exposure monitoring is required.
Qualitative assessments can be used to assess the health hazards in your entire business to help you drill down on your major hazards in a systematic way. This will give you an understanding of all the health hazards you have.
Why use Chemsafety for qualitative assessments?
Chemsafety's team of occupational hygienists use assessments techniques outlined in standard EN689 Workplace Exposure, Measurement of exposure by inhalation to chemical agents to help you determine exposure risk. Qualitative assessment can be a cost-effective way to assess your health hazards rather than going straight to exposure monitoring.
Qualitative assessments can be completed for one substance being used in one task or it can be completed for a whole site at the beginning of the development of an Exposure Monitoring Programme.
" I have found Chemsafety takes a really practical approach to their work and most importantly deliveries exactly what they said they would by when they said they would. "
Lisa
Stonefield Auckland
" The service was really good, the Chemsafety team were easy to deal with and there was good communication throughout the project. "
John
Stonefield Auckland
" I know that we always get excellent service and we have a fantastic relationship with the Chemsafety team after quite a few years now. "
Jane
Stonefield Auckland
" I have found Chemsafety takes a really practical approach to their work and most importantly deliveries exactly what they said they would by when they said they would. "
Lisa
Stonefield Auckland
" The service was really good, the Chemsafety team were easy to deal with and there was good communication throughout the project. "
John
Stonefield Auckland