We work with you to identify, quantity and mitigate health hazards in your workplace.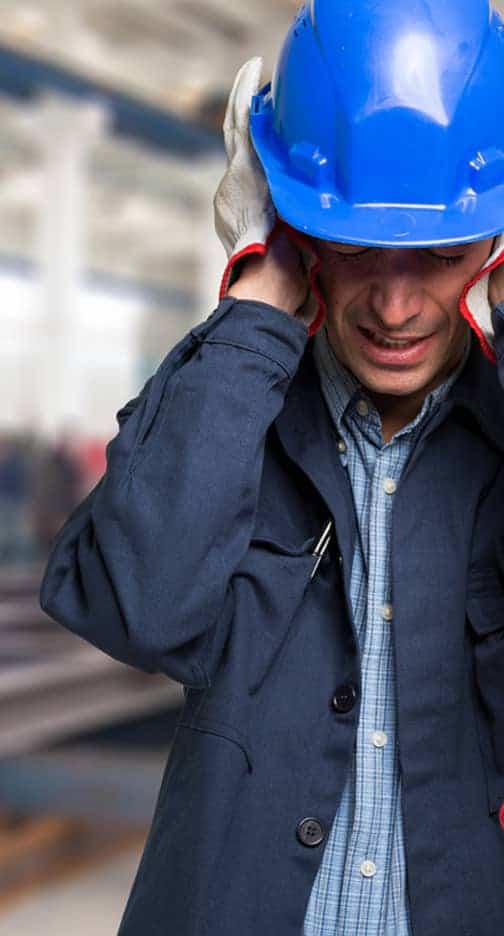 What are noise surveys and why are they necessary?
Noise is one of the most common physical hazards present in an occupational setting. Prolonged exposure to noise can result in either temporary or permanent hearing loss. The noise guidelines to prevent noise induced hearing loss (NIHL) are an average of 85dBA over an 8-hour work shift or a peak noise of 140dB. If you work longer work shifts the amount of noise you can be exposed to before you get NIHL will change.
If you have noise hazards on site, then you need to assess the hazard to meet your obligations under HSWA. This is done by conducting a noise survey which should be repeated every 5 years or if you make significant changes to your site or working conditions.
Noise surveys are done to evaluate noise levels in the workplace using personal noise dosimeters and a sound level meter and making professional observations of current controls and work practices. In addition, noise surveys may help in identifying sources of excessive noise and determine remedial actions to reduce exposure risks where necessary.
Why use Chemsafety for noise assessments?
Chemsafety have trained Consultants who are able to advise you on your hearing conservation plan, first by measuring the hazard, recommending controls and then helping to ensure those controls stay in place and are effective.
The Necessity of a Hearing Conservation Programme
If your site has noise hazards you should have a Hearing Conservation Programme in place to ensure you conduct regular noise surveys, train your people on the noise hazards and how to work safely with them, and have a plan to reduce the noise hazards using the hierarchy of controls.
Additional information on noise exposures according to WorkSafe New Zealand
" Excellent – you reminded us the work needed doing, easy to book in the site visit which was performed professionally and efficiently, and the report and certificate followed very quickly afterwards – 10/10!! "
Mark Jozko
Special Steels and Metals
" We are very happy with your service and how easy you make it to keep everything up to scratch. "
Ben Serong
Halswell Timber
" We used Chemsafety to complete our location compliance.  We've used them in the past and found that they've performed well.  They made us aware of the issues and used a collaborative approach to help us address these.  The documentation and interaction were both very helpful. "
Bill Verstappen
3Way Solutions
" The service (Asbestos Analysis) was excellent from the moment I made first contact.  I was impressed with the way my telephone enquiry was handled. "
Max Aspinall
Aspinall Property Investigations & Inspection Services