We work with you to identify, quantify and mitigate health hazards in your workplace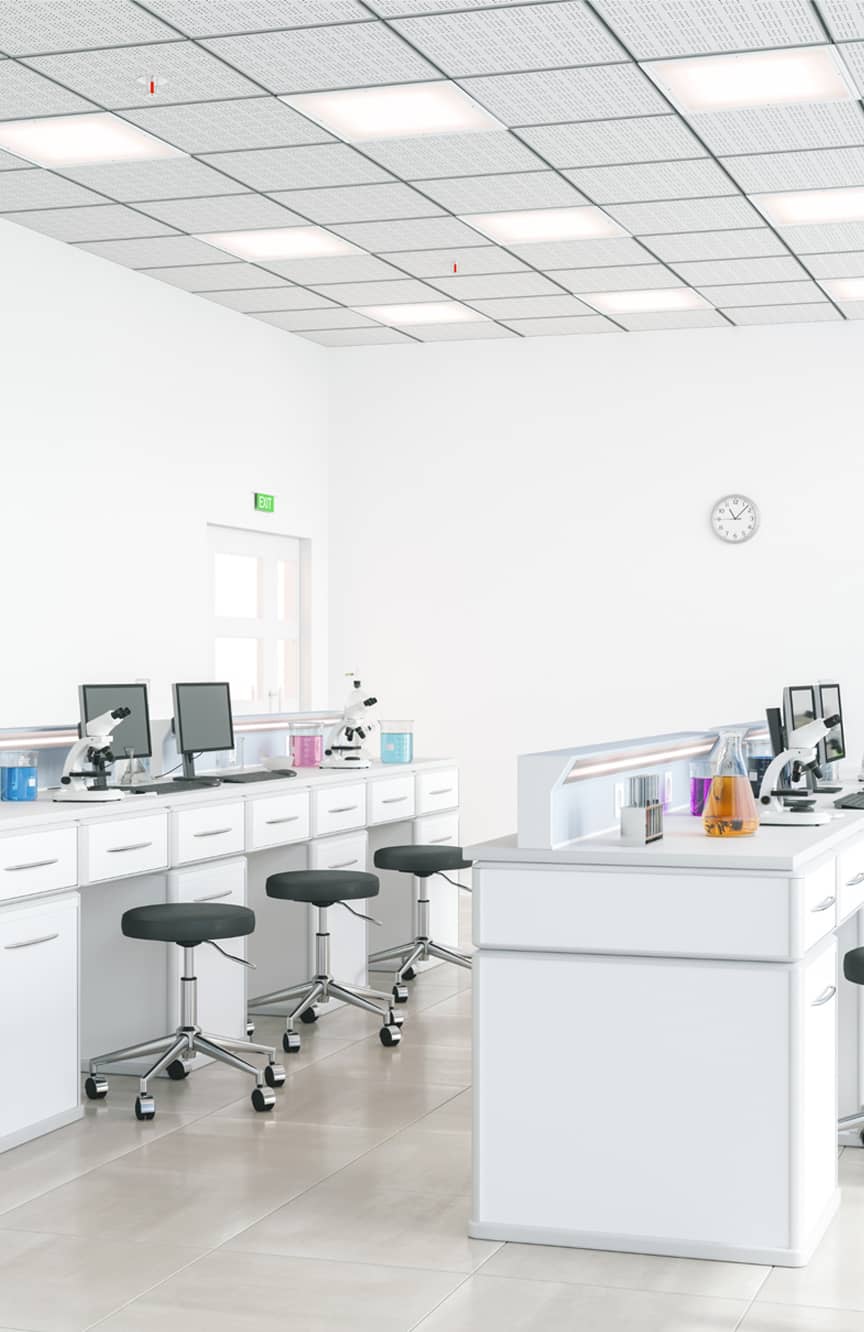 What are lighting assessments and why are they necessary?
Good lighting is required in all areas of the workplace, such as where people carry out tasks and walkways. Different areas may pose different hazards and / or work requirements and thus require different levels of illumination. Lighting plays a major role in health and safety, as well as productivity, in the workplace.
Lighting assessments are conducted using a lux meter to measure the illumination levels (in lux). In addition to the measurements, an assessment is done to identify possible reasons for substandard lighting, as well as potential sources of glare and stroboscopic effects.
Why use Chemsafety for lighting assessments?
Chemsafety has extensive knowledge and experience in the measuring of lighting levels and identifying potential causes of substandard lighting, as well as stroboscopic sources. Results are reported clearly, and the significance of low lighting levels or glare sources are discussed. We can provide you with practicable advice on corrective recommendations to improve lighting in the workplace.
The importance of lighting in the workplace
Lighting effects health and safety more than you might think. The easier it is to see a hazard, the more easily it can be avoided. Furthermore, poor lighting can cause eyestrain, headaches, lethargy, irritability, poor concentration, dizziness and even loss of night vision. Too much lighting can create strong contrast between the background and illumination source and is known as glare.
" Excellent – you reminded us the work needed doing, easy to book in the site visit which was performed professionally and efficiently, and the report and certificate followed very quickly afterwards – 10/10!! "
Mark Jozko
Special Steels and Metals
" We are very happy with your service and how easy you make it to keep everything up to scratch. "
Ben Serong
Halswell Timber
" We used Chemsafety to complete our location compliance.  We've used them in the past and found that they've performed well.  They made us aware of the issues and used a collaborative approach to help us address these.  The documentation and interaction were both very helpful. "
Bill Verstappen
3Way Solutions
" The service (Asbestos Analysis) was excellent from the moment I made first contact.  I was impressed with the way my telephone enquiry was handled. "
Max Aspinall
Aspinall Property Investigations & Inspection Services