Location Compliance Certification
Chemsafety can assist you with all your hazardous substance requirements.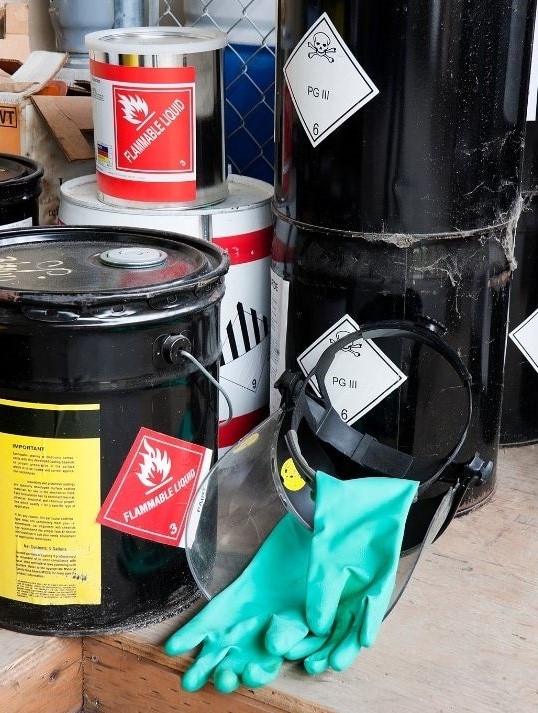 Location Compliance Certification
Location compliance certificates are a check by a Compliance Certifier that your hazardous substance location complies with specific aspects of the Health and Safety at Work (Hazardous Substances) Regulations, think of it a bit like a WOF.. If you store over the threshold quantities of certain hazardous substances at your site, then you may need a Location Compliance Certificate. Your Location Compliance Certificate will be issued for a period of 1 year (or in some cases 3 years), after which the Compliance Certifier needs to revisit your property and do another check to ensure compliance.
Chemsafety have four Location Compliance Certifiers on the team who can help you gain a location compliance certificate for your hazardous substances store. We can certify:
Location Compliance Certification classes 2 – 5, 6 and 8
Our Compliance Certifier will visit your site and ensure that your hazardous substance store is compliant with the Health and Safety at Work (Hazardous Substances) Regulations.
Items to be checked for compliance include security, emergency management, certified handlers, signage, fire extinguishers and separation distances.
Location Compliance Certification
Training Records
Certified Handler certificates (if applicable), training registers, course certificates, internal competency / task sign off.
Security
Physical observation on site. We will need to verify that you store and/or substance is suitably secured from unauthorised access.
Management of Ignition Sources
No ignition sources within a hazardous area. Physical observation on site and hazardous area drawings, electrical installation or periodic verification documentation.
Signage
Physical observation on site.
Site Plans
Including legal boundary, hazardous substance locations, hazardous areas and separation distances.
Emergency Management
Including inventory, emergency response plan, testing of plan and submission to FENZ, PPE and SOP's.
Secondary Containment
Physical observation on and measurement on site.
Nature of Adjacent Buildings
Physical observation on site.
Location Type and Separation Distances
Physical observation on site as well as specifications / documentation of construction / fire rating if applicable.
" Excellent – you reminded us the work needed doing, easy to book in the site visit which was performed professionally and efficiently, and the report and certificate followed very quickly afterwards – 10/10!! "
Mark Jozko
Special Steels and Metals
" We are very happy with your service and how easy you make it to keep everything up to scratch. "
Ben Serong
Halswell Timber
" We used Chemsafety to complete our location compliance.  We've used them in the past and found that they've performed well.  They made us aware of the issues and used a collaborative approach to help us address these.  The documentation and interaction were both very helpful. "
Bill Verstappen
3Way Solutions
" The service (Asbestos Analysis) was excellent from the moment I made first contact.  I was impressed with the way my telephone enquiry was handled. "
Max Aspinall
Aspinall Property Investigations & Inspection Services