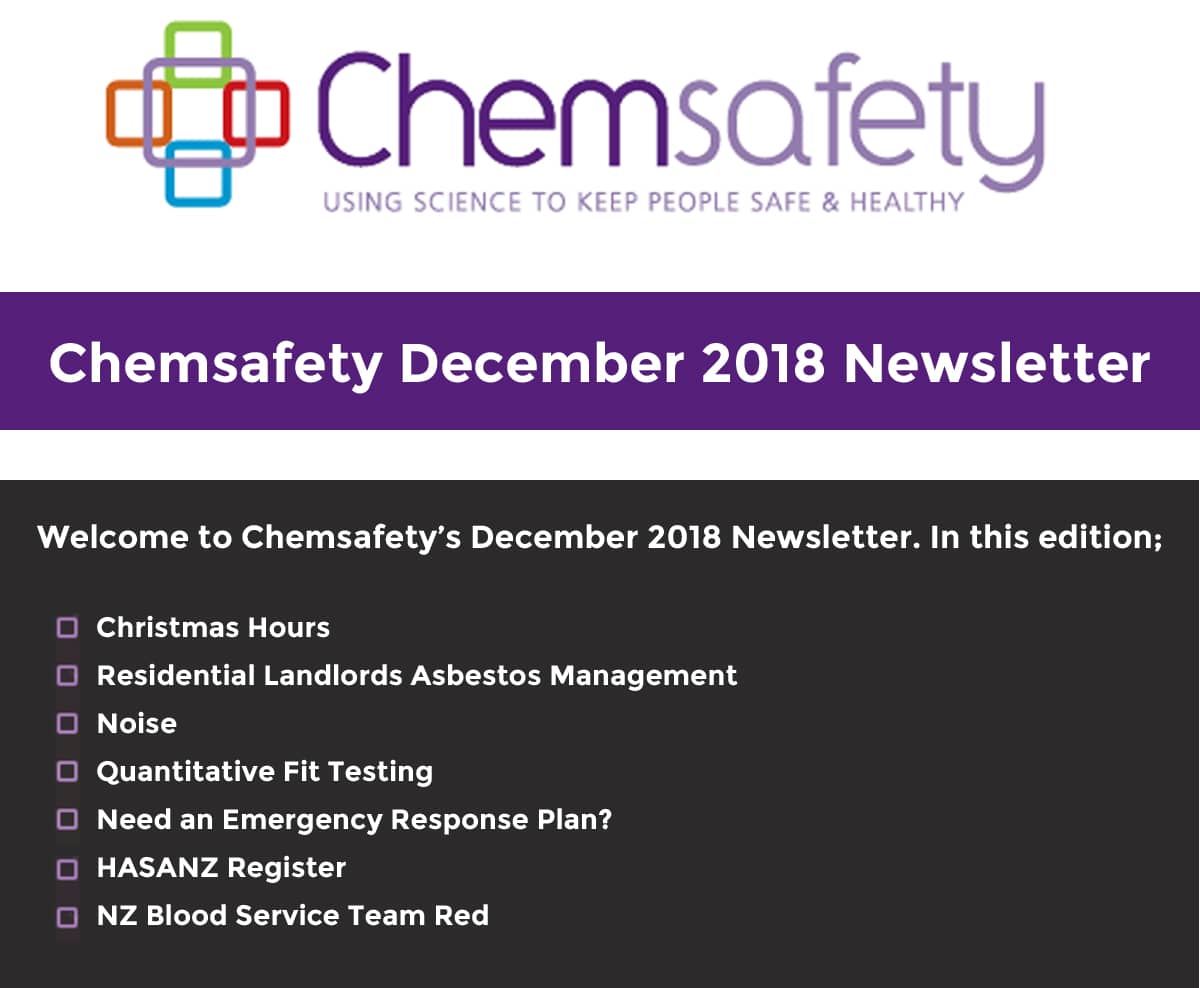 2018 is quickly coming to close and it's been another busy year at Chemsafety. We've experience more growth in our business and as a result welcomed Livia, Josh, Alex and Lauren into the Chemsafety team over the year.
As hard as we tried, we can no longer all fit into our office at 2B / 303 Blenheim Road! We now have two offices at 303 Blenheim Road, one in unit 2B and the other straight across the way at 5B.
Our biggest achievement for 2018 has definitely been the opening of our Wellington Office. Steven and Alex are now based in Wellington and has been spreading the word about how we can now help clients throughout the Wellington region.
Below are a few articles that we thought might be of interest to our clients. If you would like any specific information please feel free to give one of our team a call on 0800 366 370.