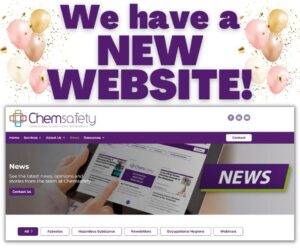 It's not everyday you get to launch a new website and we decided this was a great time to do it and we are very excited to have now pushed GO and made it live.
If you have visited our website we would definitely recommend that you take a look now. We have revamped it and made information much easier to find and a fresh new look has been applied consistently across the entire site.
We love the look of the new website and what we care about the most is how it can help you.  Our new look website is full of some great features and information to help keep you and your people safe and healthy.
Here are some of the new updates to check out on the new Chemsafety website:
Our new site structure makes it much easier to find your way around and easy and quickly find the Chemsafety services and resources you need.
Our home page shows our training courses at the bottom with links to their information so you can see upcoming dates and register for our Hazardous Substances Certified Handler course or register your interest for one of the others.

We have a fantastic new About Us Here you can:

See all of our Chemsafety team members, and find out a bit about what makes them tick
Find out some history about Chemsafety
See the maps to our office locations for when you're ready to drop off a sample
Take a look at our current job vacancies or submit your resume in our Join Our Team section.
We have upgraded our Resource section to make it much easier to locate the correct resource you need and easily download it for free.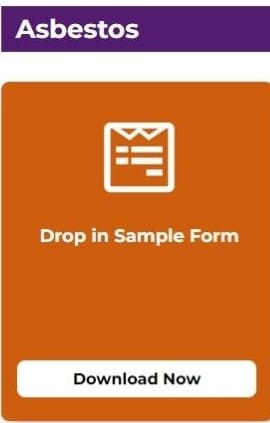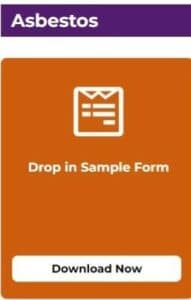 Our News section is now designed so that all our content is grouped into categories making it easier for you to go straight to the topic you are looking for like articles relating to our services, newsletters or links to our very popular webinars.

We are really excited and pretty pleased with our new website and are sure you will be too.
Take a look at the new site here and take some time to check out the new features and navigation and feel free to drop us a line, we'd love to hear what you think?